Skip to content
Skip to navigation menu
FREE Shipping on Orders Over $99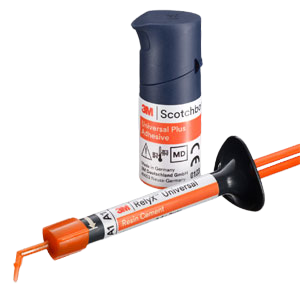 New Arrivals
RelyX Universal Resin Cement &
Scotchbond Universal Plus Adhesive
3M RelyX Universal Resin Cement works both as a standalone, self-adhesive cement and as an adhesive cement when combined with 3M Scotchbond Universal Plus Adhesive.
Together they eliminate the hassle and confusion of multiple resin cements, primers and adhesives, simplifying your direct and indirect restorative workflows. With fewer products to stock and replenish, you save space, time and money.
SPECIAL OFFERS
BUY ANY 3 + GET 1 FREE -or- BUY ANY 5 + GET 2 FREE - Redemption Details
BUY 1 TRIAL KIT, GET 1 FREE COMPOSITE REFILL - Redemption Details
Allow 3–5 weeks for delivery. Offer Expires 3/31/2021.
Added to your shopping cart
Product Availability by Store Location